Copiers Spec –
Speed:
65 Pages Per Minute in B/W
60 Pages Per Minute in Color
First Copy Time:
6 Seconds
Document Feeder:
150 Pages
Standard Paper Capacity:
Dual 500 Sheet Paper Cassette Trays
Single 1,500 Sheet Paper Cassette Tray
Single 1,000 Sheet Paper Cassette Tray
Monthly Volume:
300,000 Impressions
Resolution:
1200 x 1200 dpi
Toner Yield:
55,000 Impressions Black
33,000 impressions Color
Dimensions:
(H x W x D) 45.5 x 25.5 x 31.5
Weight (Base Unit):
487.25 lbs
Power Requirements:
120V 20A 60Hz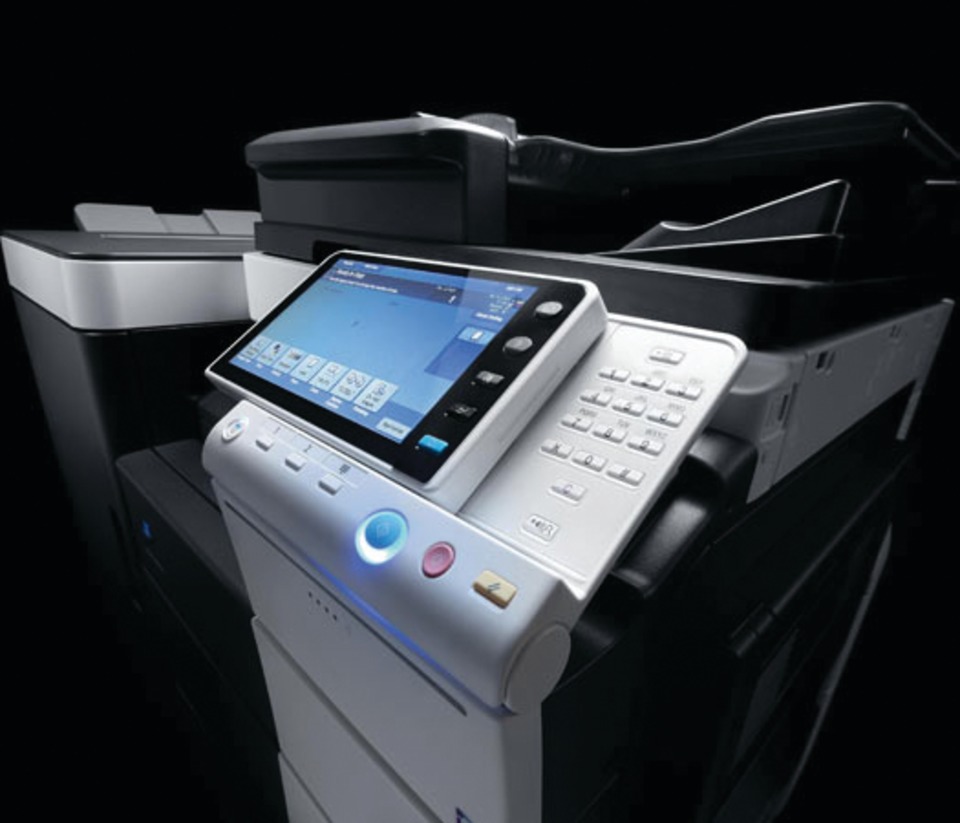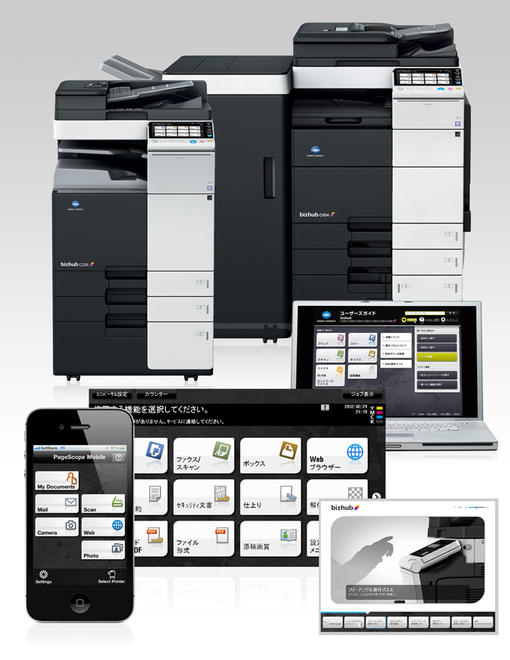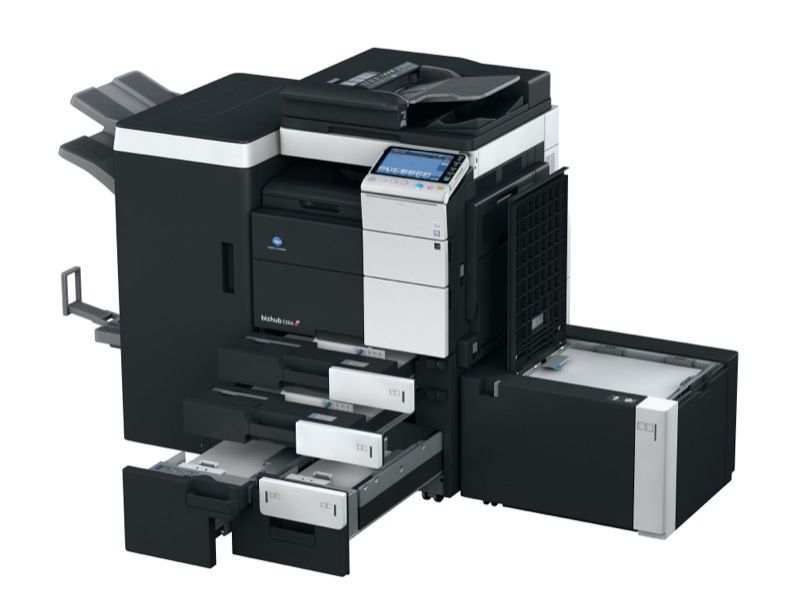 Ready to find out more?
Drop us a line today for a free quote!

Konica Minolta Bizhub C654e
Are you looking to purchase the Konica Minolta Bizhub C654e for the latest innovation to transform your business? Excellent, that means you are in the right place. Sacramento Copiers is the number one resource for purchasing, renting, and leasing high-quality copiers at the most cost-effective discounts in the entire industry. Whatever configurations or customizations you desire, we will be able to satisfy all your business needs. Call us today at 916-390-6581 to get started on obtaining the copier that will aid in your business' growth.
Konica Minolta Bizhub C654e Special Features
The lightning-fast Konica Minolta C654e printer, copier, and scanner offer businesses endless possibilities to boost their quality and productivity levels. The high-speed processing allows an astonishing 22 second or less warm-up time that will ensure the machine is always ready for action when you are. The quick printing speed offers 65 pages per minute to be produced in either black and white or color, while the copier can make color copies in 6.9 seconds in color and 5.3 seconds in black and white. The Konica Minolta Bizhub C654e copier delivers outputs without a delay, to meet the needs of all businesses with heavy document traffic in a breeze.
Choosing to buy or lease the Konica Minolta Bizhub C654e with Sacramento Copiers
You will be able to add more value to your documents with a wide selection of unique finishing system. The copier allows you to streamline your workload with its additional booklet, trifold, hole punching, and stapling functions. Even though it is a mighty machine, the Konica Minolta C654e is specially designed with Energy Star standard TEC values to reduce your energy consumption and minimize your costs. It is recycled materials and advanced chemical processing technology are also environmentally friendly to lower your business' carbon footprint.
Furthermore, the Konica Minolta Bizhub C654e is smart and simple for comfortable operation for everyone in the business, even those that are not techies. The intuitive info-palette design and large touch screen provide a positive user experience that is as easy as a tap, flick, or pinch. At the touch of a fingertip, employees can access various saved Microsoft Office or PDF files for printing or scanning. Konica Minolta understands the necessity for security, so all the manufacturer's copiers come with ID card authentication to relieve any worries about the safety of confidential information. With new downloadable apps, users can even access cloud services to print from about anywhere on all mobile devices. It is the epitome machine for enhanced information sharing and efficiency.
Buy, Rent, or Lease the Konica Minolta Bizhub C654e Today!
Sacramento Copiers is the best resource for businesses looking to realize these incredible features and benefits for their growing businesses. With more than two decades of experience in the industry, we understand the unique needs that businesses require, and we are committed to 100 percent customer satisfaction. Our staff provides the optimal customer experience with fast and secure delivery, as well as unparalleled service and assistance. Do not hesitate to contact us today at 916-390-6581 and receive your amazing discounted price on the Konica Minolta Bizhub C654e.