Sacramento's Booming Growth and the Hotel Industry:
A Love Story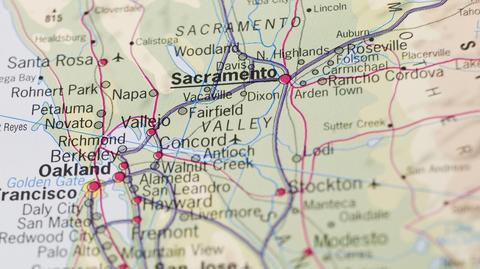 If you live in Sacramento in 2018 (going onto 2019), you surely have noticed the influx of art, music, and nightlife. However, what really stands out to Sacramentans is the visitors! When Sacramento Copiers installed 20 print devices in the revolutionary Golden1 Arena, we did so with anticipation of what was to come.
After the Golden1 Arena development was completed, word of new and exciting projects began to spread like wildfire. Restaurants are popping up like California Poppies, Placer County introduces fun attractions like iFLY indoor skydiving and Topgolf, and Elk Grove plans the addition of a new Casino while Cache Creek prepares for a 459 hotel room expansion in $161 million deal with Yolo County. The city is already getting prepared for New Years 2019 as a travel destination due to Sacramento blossoming into a boisterous city.
Sacramento is expecting plenty of much-needed hotel additions.   Tharaldson Hospitality Management, the most active hotel developer in the region, is poised to build at least 400 more hotel rooms in the Sacramento area. These hotels are being built with room to grow as the city does the same.
Hotels that have long since existed in the area now seek out an edge against anticipated competition by adding more attractive amenities and convenient hospitality. Hotels in the Capitol City now expand to having fully functioning conference rooms that act as temporary office's providing conference system phones, private networks, and print solutions to accommodate hundreds to thousands of employees.
Sacramento is becoming the ideal city for corporate events boasting an expanding Convention Center, State Capitol, The Golden1 Arena, plus lots of entertaining options for team building Corporate Play Days. Many hospitality professionals are embracing the future and keeping up with their referral research.
HotelPlanner and Travelport are adding refined search fields for group events readily providing cost comparisons for large group stays instantly.
Copiers have been around for quite some time, but many aren't familiar with the pros and cons associated with the hospitality industry and make and model of their print equipment. In a temporary office environment, hospitality professionals looking to update their antiquated conference rooms need to consider a lot when moving forward with purchasing.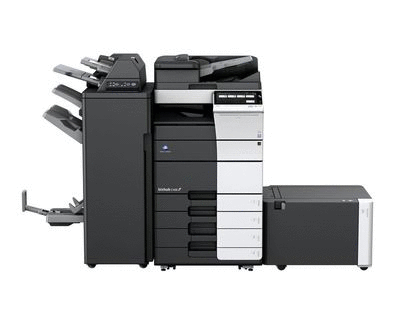 Konica Minolta Bizhub
Pros-
Virtually indestructible equipment
Increasingly more attractive appearance
Very high standard paper compacity
Extremely inexpensive toner retailing $63.95 per color yielding 31.5k sheets at 5%
Cons-
High MSRP
Note that these machines, as aforementioned, are extremely durable and last longer than other equipment of its caliper. End users generally have a lot of success with refurbished Konica Minolta Bizhubs purchased from reputable resellers.
Wifi Connectivity can be added but does not come stock with this model.
Ricoh

Pros-
Unrivaled color production
Great build quality
Convenient features like a large local document server that can be set to automatically reset after guests are finished with equipment and wireless options
Relatively inexpensive toner retailing at $100 for colors yielding 22.5k sheets at 5%
Comparably less expensive than similar makes.
Cons-
Diluted communication when purchasing and requesting warranty and sales support
Very low standard paper capacity at only 1,100 sheets.
Postscript is only an option and does not come standard, meaning that Apple users must pay a hefty price for the postscript software.
Sharp

Pros –
By far the most aesthetic print device in the market.
Simple jam removal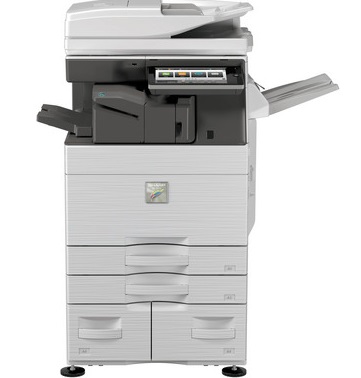 Comparably less expensive than competitors of a similar caliber.
Beautiful color production
Cons-
Expensive toner retailing at $200 per color toner yielding 24k sheets at 5%
Not a very reliable piece of equipment. Lost of plastic parts requiring frequent service.
Sacramentans, enjoy your growth and continue to prosper!
Most Importantly:
Give Sacramento Copiers a Call for Pricing or Purchasing Advice
(916) 390-6581
Taylor Linae Wilson is a proud resident of Sacramento City, an active member of her neighborhood, as well as a small business advocate promoting Sacramento Copiers. She can be contacted at taylor.linae@sacramentocopiers.com